Even tho it might seem unimaginable, I've never been to Amsterdam before this weekend. What a diverse city. I couldn't stop being astonished. Everywhere you'd find something new and different. I don't think I know any other city where within one street you can find that many different (and at the same time pretty) stores.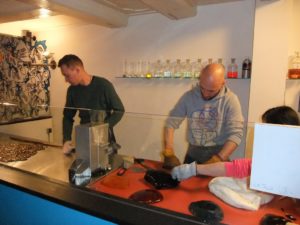 Here they are making incredibly yummy sweets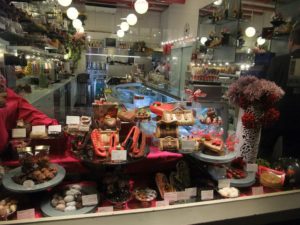 And here they sell bags and shoes made out of chocolate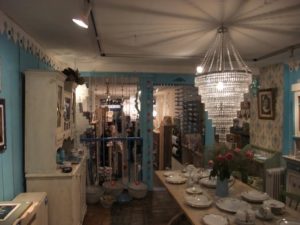 And stunning vintage furniture and other pretty small things  
All of this is in just one street and in between were even more stores like a small hardware store, a clothing store, restaurants… Everything wildly mixed. Simply, wonderful.
Lastly, we went to an exhibition called Modefabriek. I've bought the wonderful things of Dolce Luna for my store. I must say I am impressed. I look forward to the day when it arrives and I can show it to you. All <i can say is that the things are fabulous.
Now ill have to start rebuilding my store. That means ill have to clear it out a little…
The majority of the stones needed for my mosaics will be sold on eBay to make space for the new stuff that's coming.
Oh and from the march on I will also sell some small accessories from House Doctor.
It's a wonderful assortment (Dolce Luna, Jeanne d'Arc Living, Petit Crapaud, Braxton Home Interiors, and some unique art pieces from me and other artists).
I'm simply happy. 
This post is also available in: Deutsch (German)